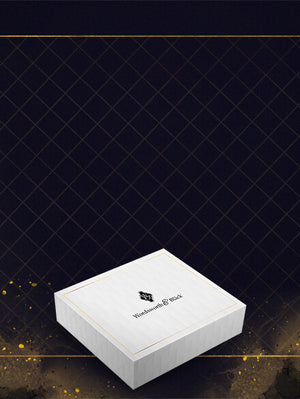 Wordsworth and Black Gift Sets
Luxurious Fountain Pen Gift Sets that make gift-giving magical.
Fountain pens are a classy gift for new and advanced professionals, managers, and executives in every industry. it makes an amazing gift for yourself, your family or absolutely anyone else.
Includes luxurious fountain pen, ink bottle, ink converter, 3 x blue ink cartridges, 3 x black ink cartridges, 4 x replacement nibs, and premium gift package - ready to be gifted. Included with every order is a complete instruction and Calligraphy Practice Sheets booklets. All the information you'll need to get started using and enjoying your luxurious writing tool will be right at your fingertips!